Trust the New Roof Installation Experts at Alliance Roofing, LLC
When it comes to enhancing your home's curb appeal and safeguarding your investment, a new roof installation from Alliance Roofing, LLC is the perfect solution. With our expertise and dedication to excellence, we'll transform your roof into a strong, beautiful, and long-lasting asset.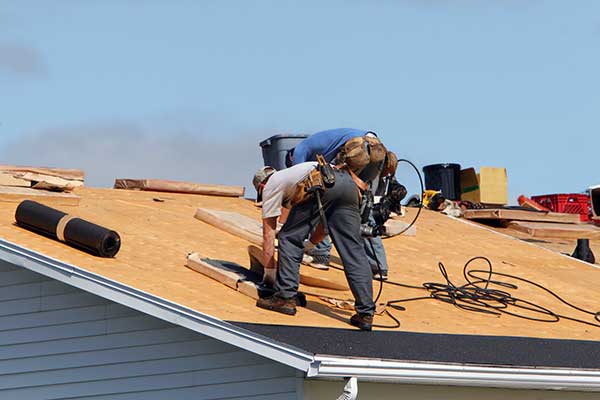 Professional Guidance and Product Selection
Choosing the right roofing materials and design for your home can be overwhelming. That's where our experienced team steps in. We provide professional guidance and help you navigate through the options to find the perfect fit for your needs and preferences. Whether you prefer the classic look of asphalt shingles, the durability of metal roofing, or the eco-friendly benefits of a green roof, we have you covered.
Superior Craftsmanship and Attention to Detail
At Alliance Roofing, LLC, we take pride in our superior craftsmanship and attention to detail. Our highly skilled roofing technicians are trained to handle every new roof installation with precision and care. From the initial preparation to the final touches, we follow industry best practices to ensure a flawless installation.
Efficient and Timely Completion
We understand that having a new roof installed can disrupt your daily routine. That's why we strive to complete the installation efficiently and within the agreed-upon timeframe. Our team works diligently to minimize any inconvenience to you and your family, ensuring a smooth and stress-free experience from start to finish.
Commitment to Customer Satisfaction
At Alliance Roofing, LLC, customer satisfaction is our top priority. We value open communication and transparency throughout the entire installation process. Our dedicated team is always available to address your questions, concerns, or any specific requirements you may have. Your complete satisfaction is our ultimate goal.
Schedule Your New Roof Installation Today
Ready to upgrade your home's protection and elevate its aesthetics with a new roof? Contact Alliance Roofing, LLC at (404) 932-5260 or send us an email at info@allianceroof.com.