Roof Replacement
We Are Roof Replacement Experts
Alliance Roofing, LLC specializes in Roof Replacements. We are a BBB A+-Rated Company with over 20 years of experience in residential and commercial roofing services. As a full service company, we have the know-how to handle any kind of roofing job. We come highly recommended by insurance agencies, roofing & construction associations, consumer agencies, and many satisfied customers who consider us to be a reliable yet affordable roofing contractor in the Atlanta area. Check out our testimonials page to see what our customers are saying about us.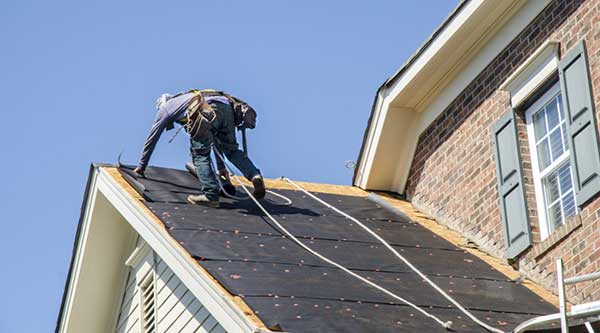 When it comes to quality roofing installations, quality customer service, and best pricing, our company is unmatched in the industry. We have been leading the way among roofing contractors for many years and we set the standard for others to follow. Our commitment to maintain and enhance these standards is one reason why we are considered a preferred roofing replacement company.
Asphalt Shingles Replacement
Asphalt shingles are the most popular roofing material in use today. Because of their economical pricing, wide availability, and excellent durability, asphalt shingles have become the go-to choice for residential projects throughout the nation. Our GAF Certified roofers have spent years beautifying homes with asphalt shingles, and we ensure that our customers have the information they need to make a roofing decision that best reflects their wishes and expectations.
"Exceeding Customer Expectations" is Our Mission, which clearly reflects our commitment to customer satisfaction on every project we do. For Roof Replacement in the Greater Metro Atlanta area, please call Alliance Roofing, LLC today at (404) 932-5260.